Discover how "Words Change Lives..."
~~~~

Customers share their experience
with "Zodi Publishing" Home Study Courses:
---
---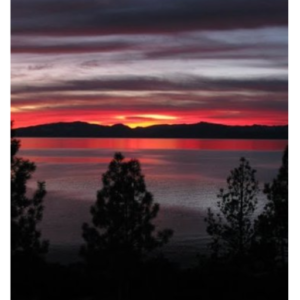 ---
---
"I've been ripped off and disappointed so many times over the years it's not funny.
I ordered your program after hearing about it on the radio.
I do admit I have not acted on as much of the information as I should have so far.
But I will easily benefit over $4,024 in the next 12 months from what I have learned.
I am happy with my purchase and appreciate the response to my phone calls.
Please enter me in the monthly contest to win $250.00. Thank you."
Bob A., California
---
---
"Saw your advertisement in USA Today. The more I read, the more I apply.
The more I apply, the more money I put in my pocket through the information.
Thank you for returning calls and emails regarding my questions when I need help.
Also, thank you for the large type which is refreshing to read.
It's been a fascinating and rewarding experience finding Zodi Publishing.
I have benefited to the tune of thousands of dollars annually.
Thank you."
Bill Booth, Arkansas
---
---
"One day I received a letter in the mail offering a book called '13 Real Cash Secrets.'
It seemed like another scam with all the other junk mail I receive.
But because it I could try it free, I figured what have I got to lose?
So I ordered it.
In less than an hour of reading I found out I qualified for 61 special benefit programs.
I believe the total cash value to be over $2,860.
Words cannot describe the feeling upon learning this.
This came at a time when I really needed it.
Can't wait to dig into the complete course and audio cd's."
C.B. Snyder, California
---
---
"Using just two of your ideas I was able to begin saving over $1,200 a year on gas and electric bills.
This is 31 times my investment from one idea."
R. Castillo, California
---
---
"The research and knowledge found in your 'Real Cash Secrets' home study course has both saved me and made me thousands of dollars.
But recently, one idea (about advertising on cars) is now earning me an extra $3,180 every year.
It's crazy to think not finding this 'one idea' three years ago has cost me almost $10,000.
Anyone who returns your course for a refund I am assuming has not read it.
Because this stuff works."
Anita Brown, Florida
---
---
"Your 'Opportunity Review Service' helped me save $3,500 by avoiding an investment in a fraudulent business opportunity.
You have also helped me in many other ways too numerous to mention.
I would highly recommend your service and programs to anyone.
They just makes sense."
Jim Callahan, Las Vegas
---
---
"What I love about your courses is I do not have the time to do all the research you do.
But by paying you it's a win-win because I save money and make money as a result.
I have made and saved thousands as a result of your research.
From tax and government benefits to health research and financial ideas, the list is long.
It would be foolish for anyone to not check it out.
There is much to gain and nothing to lose.
Keep up the good work."
R. Butera, California
---
---
"I have made a lot of money over the years by studying and applying your research.
I have also saved a lot of money by contacting you before investing in things.
Our relationship has been a mutually beneficial one, as you know."
Abbey Deerfield, Arizona
---
---